Included in the registration fee, all participants are invited to the following events:
Welcome reception on Sunday, August 26th at 7:00 pm at the "Casa della contadinanza" at the top of the hill of the Castle of Udine.
Excursion , on Wednesday 29th afternoon followed by prosciutto and wine buffet
Not included in the registration fee, the Social Dinner and the optional tour to Cividale del Friuli
You'll find the various locations on the map.
Welcome reception
On August 26th, Sunday evening at 7.00 p.m at the top of the Castle Hill, Casa della Contadinza (check the map). The entrance to the hill of the Castle is from Arco Bollani, Piazza Libertà, Udine.
Excursion
Excursion to Aquileia and the Ancient Roman ruins on Wednesday, 29th afternoon, followed by prosciutto and wine buffet reception at Prosciuttificio Dall'Ava, San Daniele del Friuli. (Departure from the Congress site at 2.30 p.m.)
Aquileia (in Friuli-Venezia Giulia), one of the largest and wealthiest cities of the Early Roman Empire, was destroyed by Attila in the mid-5th century. Most of it still lies unexcavated beneath the fields, and as such it constitutes the greatest archaeological reserve of its kind. The patriarchal basilica, an outstanding building with an exceptional mosaic pavement, played a key role in the evangelization of a large region of central Europe.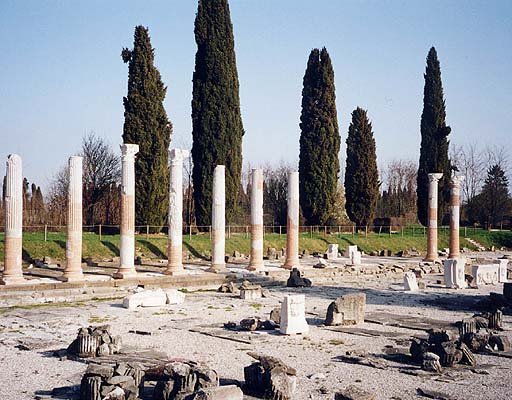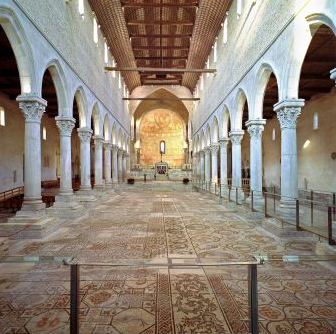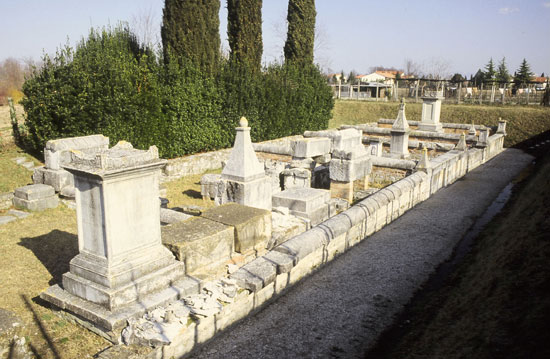 Conference Dinner
The social dinner will be on Thursday 30th at the Astoria Hotel Italia at 8.00 p.m., piazza XX Settembre (map), in the center of Udine (maximum 10 min walk separates the Astoria Hotel Italia from all the other accommodations chosen by the ICFE 8 participants).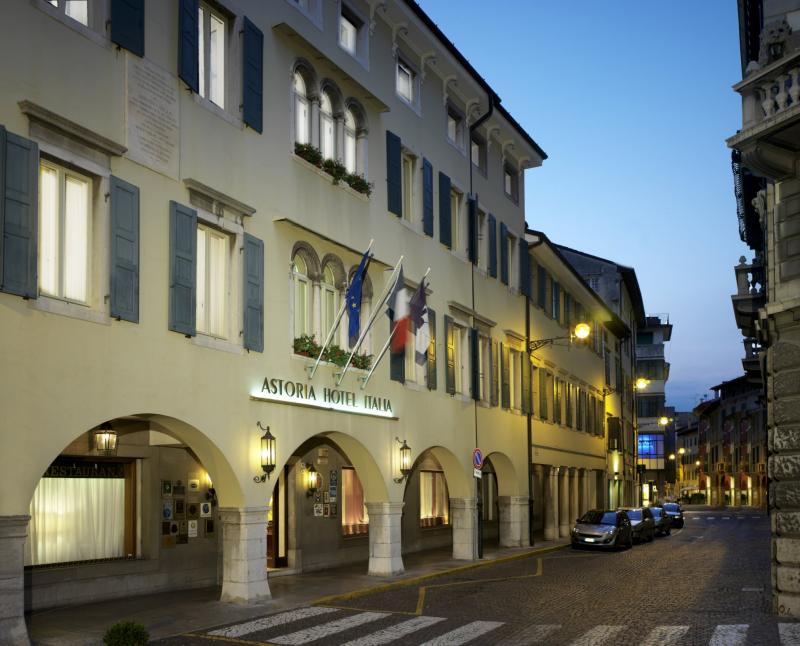 Accompanying persons program: tour to Cividale del Friuli
As optional/accompanying person program, on August 30th there is the opportunity to visit Cividale del Friuli, a beautiful town at 30km from Udine. The cost of this visit is 32€/person (lunch included). The minimum number of participants is 20. If interested, you must send an e-mail before August 19th to this e-mail address. The participation must be confirmed on August 27th not later than 12 am at the congress reception desk (via Tomadini 30). Further details can be found here.